Celiane the Voice is currently constantly creating during this time of slow down energy. Open for bookings and online concerts.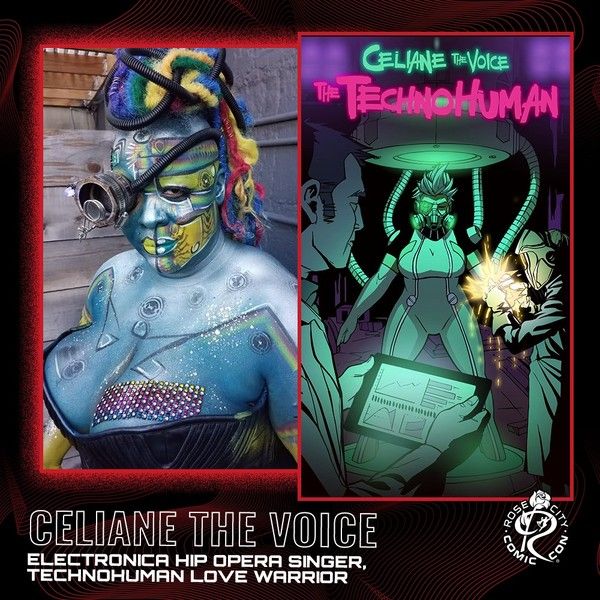 Rose City ComicCon 2022 - Sept. 10, 2022
Celiane the Voice: A Technohuman Experience
I cannot tell you the fun I had at ComicCon!  First, I want to really thank Rose City Comic Con for having someone like me.  It has been extremely difficult to book me because traditional cons didn't used to have singer performers, but my show went over well for the first time being debuted to the world. 
I am still in shock at how well received and recognizing it takes time and energy to build a brand, let alone one like mine.  But it is so worth it when I see the fans go crazy and appreciate the art I am bringing to the world. 
Celiane the Voice is my art of love for the world to spread the message of love amongst each other. I figured, if you can love a technohuman, you will have no problem loving another person.  I am still walking on cloud nine and am so grateful to the Con, the Cosplayers I met, the panels, guests and everyone that just showed up and showed out!  It's all love baby in the cosplay world - It's always love.