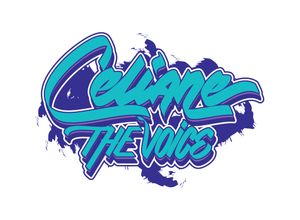 Celiane The Voice is a driven, passionate and charismatic singer with a truly unique approach. Her music is very kaleidoscopic, borrowing from styles as diverse as R&B, Soul, Latin, Pop, and even Broadway, just to mention but a few.  To create the style: Electronica Hip Opera!

Celiane's vocal range is particularly impressive. She is able to sing with passion and soulfulness, while showcasing amazing lyrical mastery and vocal control. Her dynamics are absolutely spotless and she is truly able to carry a song from quite to loud, taking listeners hand in hand through an amazing emotional rollercoaster. 

Hailing from the Bay Area, California, Celiane is one of those artists who are not afraid to think different and use their creativity in ways that truly set the bar higher and redefine people's ideas of what's possible with music. Her songs have a far-reaching quality that feels inspiring and personable, as the artist thoroughly aims to connect with her audience and change the world, one song at a time. 
Inspired by influential artists the likes of Amy Winehouse, Daft Punk, Tina Quo, Lindsey Sterling or Herbie Hancock, Celiane's work is very versatile and groundbreaking - her tunes can't be put in a box, as she breaks the boundaries between electronica, hip-hop, dubstep, rock and many other styles. 
Find out more and let the music tell you the rest of the story in her latest press release:
 https://www.prlog.org/pub/links.html?id=12912744