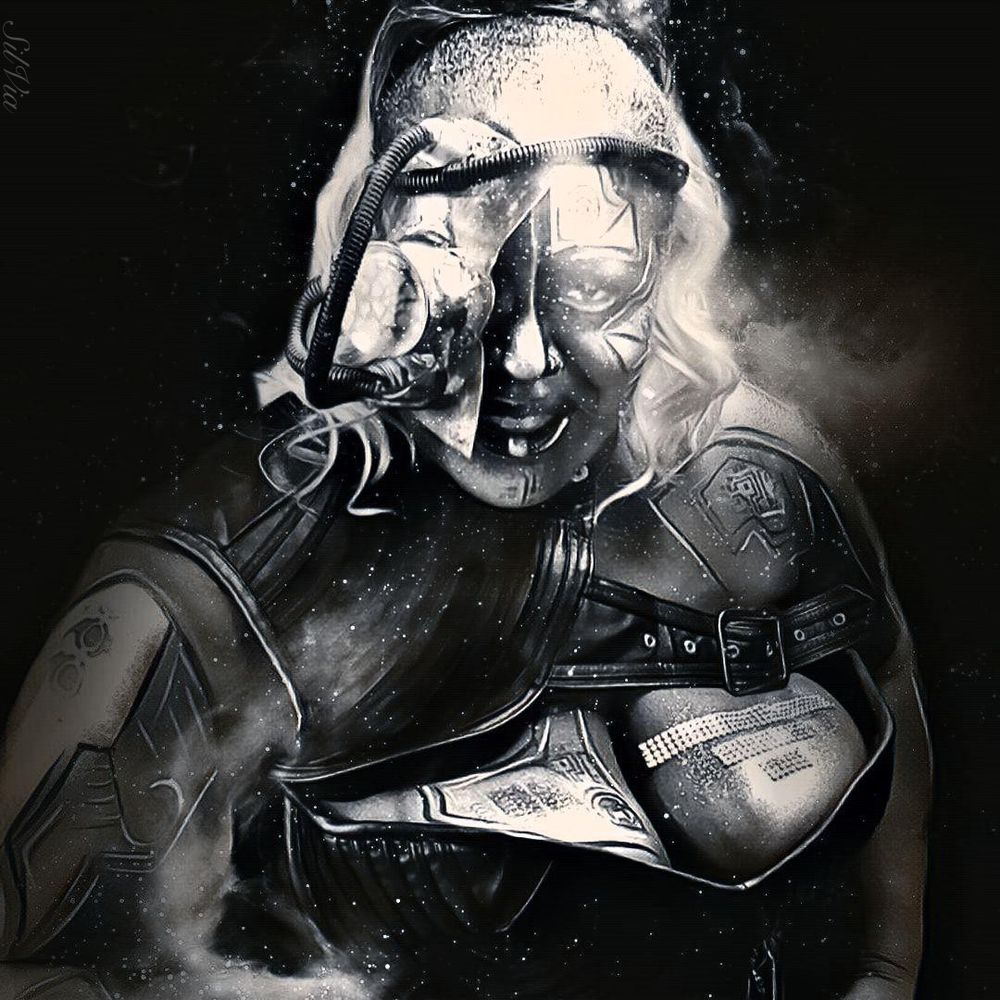 Find Other Reviews and Interviews Here
Read about the technohuman yourself!
Ones to Watch: Introducing Celiane The Voice  
 May 11, 2020
UMA Team: Celiane the Voice (UMA :Urban Music Awards) 
Have you ever heard of Electronica Hip Opera?  Well, if you are eclectic and in the know then you should be getting into the music of Celiane The Voice  a highly motivated and amazing singer with a truly unique approach. Her music is very kaleidoscopic, borrowing from styles as diverse as R&B, Soul, electronica, dubstep and Hip-Hopera, just to mention but a few. Celiane's vocal range is particularly impressive. She is able to sing with passion and soulfulness, while showcasing amazing lyrical mastery and vocal control. Her dynamics are absolutely spotless and she is truly able to carry a song from quiet to loud, taking listeners hand in hand through an amazing emotional rollercoaster.  
Celiane is from California but her unique selling point that she is not afraid to think outside the box something that became apparent when we listened to her single #Systematic  With  influences such as  Amy Winehouse, Origa, Tina Guo and Daft Punk to name just a few. We decided to catch up with this amazing lady who is on a mission to break boundaries between electronica, hip-hop, R&B and many other styles.  
What inspired you to get into music?  
I have been singing since I was 5 making up my own songs, and my brother telling me to "shut up!" Okay so the songs were pretty terrible back then, but I loved to sing and I never stopped. He eventually apologized by the way. I used to sing to the radio all the time and my mother would guide me to use my voice and keep singing. It would help me heal and help me deal with hard times.  
How would you describe your music?  
My music is Electronica Hip Opera. I studied opera since I was 17 and my voice was more fit for that. But as I got older, I did not want my voice defined by that. I wanted to sing what I wanted to sing with the elements I love. I love the spectrum of electronic music, from trance to chill to dubstep to edm to rave to techno, I love it! I also love hip hop beats that set you to dancing and bounces in your soul. So I said if I am going to make my voice fit somewhere it will be on my terms, and so Electronica Hip Opera was born.  
What would you say is your recording and song writing style?  
I am a perfectionist. But my producer is more so than me! So our recording style is to let my voice shine through and keep it consistent. My writing style, there is none. When I create my music, some of my songs don't have a particular order or form, but I have my team to help me shape it so that it is easier for the listener to comprehend it without changing what I want to do to the song.  
Where would you like to see your music career in 5 years time?  
I see myself performing to my niche of the gaming, cosplay and comicon world, but I see it growing. I want to continue in this vain because I am an artistic expression in many forms. That is why I love what I do. I don't create a box, I create beyond a matrix and I work in the confines of the grid to go beyond it. I want to get my music into video games, be used for sci-fi films and perform at ComicCons.  
Where can music fans listen your music?  
This is a new release for June 2020. I have a single already out, "Why Can't You" that you can find my music on my website, www.celianethevoice.com, CD Baby, Spotify, Amazon, I Heart Radio, Youtube etc.  
For more info. on Celiane the Voice. Check the links below;  
Soundcloud: Divine Celiane  
Reverbnation: Celiane the Voice  
Twitter: https://twitter.com/celiane58217093  
Facebook: https://www.facebook.com/celianeWML/  
Instagram: https://www.instagram.com/celianevoice/  
Youtube: https://www.youtube.com/channel/UCGum07hbw7g_Fd7Ji_4Vr8A  
Website: https://celianethevoice.bandzoogle.com/home or celianethevoice.com  
#celianethevoice  
@celianeWML  
Booking: celianeinc@outlook.com 
Celiane The Voice - Why Can't You!
https://stereostickman.com/reviews/celiane-the-voice-why-cant-you
Celiane the Voice has, rather unquestionably, one of the most individual, unique sounds around right now. Why Can't You is a complex and emotional song that surprisingly brings together some thick and heavy elements of distorted EDM with a lot that is incredibly soulful and melodic. Bill Williams' production on the track is superb, and Celiane's vocal style and delivery fit the developing soundscape beautifully. 
The first thing to hit you about this single is the unusual nature of the sound. It's intense and energizing, it feels fit to mark the height of a night out. At the same time though, once you get into it – at close to six minutes long the experience is something of an extended journey – there's so much heart and depth in the lyrics. 
The writing is inspiring, it celebrates self-empowerment and appreciating people for who they really are. The concept is gorgeously well presented by the singer, and furthermore – the music builds and falls away accordingly, so the drop (in particular) hits with absolute impact and greatly increases the effect and presence of those underlying sentiments. 
On occasion this song felt like it was the missing link from a 90's hit movie, perhaps the near-operatic style of the singing has a choir-like, When Doves Cry aura about it. This is just about the only real 'comparison' that comes to mind though. Celiane has taken a new and unpredictable approach to music, but at the same time – she has clearly factored in a knowledge of what works in appealing to a wider audience, so it connects on a number of levels. The song appeals for its alternative nature, and it satisfies in the way that any great EDM or pop hit needs to. A winning combination. 
Download the single via CDBaby. Find & follow Celiane the Voice on Twitter & Instagram. Visit her Website for more info.
Rebecca Cullen  
Founder & Editor  
Musician & writer with an MA in Songwriting. 
Celiane The Voice – "Why Can't You?" – Single Review 
By: Jer@SBS
http://sleepingbagstudios.ca/celiane-the-voice-why-cant-you/
https://www.facebook.com/Sleepingbagstudios/
Alrighty…so…according to the notes I've got here, a lil' bit of the ol' research, and several spins of Celiane The Voice's single "Why Can't You?" – seems to me that she's not just busting out another new song here, she's in the midst of creating a whole new genre to support it, Electronic Hip-HOpera. 
Now…first of all, that sounds cool right?  Electronic Hip-HOpera has a rad ring to it.  You can read in Celiane's bio that this particular style she's carving out for herself in music includes and incorporates multiple genres in the mix like R&B, Soul, Dubstep, Electronica, Pop & more – but make no mistake ladies & gentlemen, what The Voice is bringing through your speakers is Electronic Hip-HOpera. 
Of course, words can only go so far when it comes to describing music, mine included.  It's when you hear a transition from a dreamy opening sequence like how "Why Can't You?" begins and then radically shifts into incredible electro-infused low-end sound that completely steers the idea in a whole new direction from anywhere near where you think this song might be going at first.  That's the moment where you realize that Electronic Hip-HOpera has got something special in the mix for ya – right around the thirty-five second mark, this track springs to life almost completely out of left field and makes an impact through a sonic surprise to remember.  Like there's just zero doubt about the impact that this moment in "Why Can't You?" creates – the kind of switch so strong it'll snap everyone to attention.
Just before that first minute is up, the vibe will shift again to a smooth & chill beat to create the opportunity for Celiane The Voice to work her magic – and she does an exceptional job on this song.  I think she's done a noteworthy job in the lead…you can hear the confidence in her vocals and her tone is 100% on-point throughout the entire song when she's on her own, and the harmonies in the chorus came out sounding truly fantastic…she's got a warm, enticing, & inviting sound…she's all that & more.  Lyrically, I think she's got something that fits this vibe strongly, has a wonderfully empowering thread that runs through this track that also displays a range of emotions as Celiane asks the ultimate question in the hooks, "Why Can't You?"  Don't get me wrong, I never profess to know exactly what an artist is writing or singing about entirely…but I think from what I'm getting out of "Why Can't You?" it's probably a story of unrequited love in some form.  Like how in a relationship one side can appreciate the other person more than the other person does…and you end up feeling like "Why Can't You?" see things the same way or "Why Can't You?" feel the same way and be on that same page at the same time, feel me?  Like it all might be occurring from a distance further than that, before a relationship even happens and that admiration & love for a person is something expressed from one side & never returned from the other, more as in "Why Can't You?" love me back kind of thing.  There could be a few theories as to when a storyline like this occurs between two people – I think the second verse goes on to reveal that there is some history there for sure, and that yearning in Celiane's voice as she openly questions what love is all about on this single definitely reveals some of the pain in her soul from this experience as well.  She's done an excellent job of making this moment real to us as listeners, and she's created a single that continually connects through an ambitious & creative song structure and endlessly soulful vocals.  I felt like the final verse of "Why Can't You?" reveals the most empowering parts of the writing and delivered that payoff & conclusion that great songwriting should have – there's an ending to this story she's singing about here, and it's one that reveals her confidently moving forward for all the right reasons. 
Like I was saying…it's nearly impossible to know exactly what's in the hearts & minds of every artist on every song out there…but I think I'm close in my assessment of "Why Can't You?"  What I do know for a fact is that Celiane The Voice sings this song with flawless tone, tremendous confidence, and hooks that land successfully…and that the music she's got goin' on with it will easily keep you equally entertained.  She might just be onto something special with this Electronic Hip-HOpera thang y'all…she certainly sounds inspired to me, I'll tell ya that – she radiates energy & soul on the mic.  We'll have to all keep an eye & an ear on this artist and check out the moves she's making with the ground she's breaking in the future to follow. 
Find out more about Celiane The Voice at her official page at Facebook here:  https://www.facebook.com/celianeWML
Why Can't You? by Celiane The Voice
By: The Faulkner Review
Celiane The Voice could be roughly described as an R&B/pop singer and songwriter, but her music encompasses a broad range of influences including soul, Latin pop, Broadway music, dubstep and hip-hopera. She surmises her own style as electronica hip-hopera. Hailing from the Bay Area, California, she cites equally diverse influences on her music such as the late, great Amy Winehouse, Origa, Tina Quo, Adele and Pharrell Williams, to name but a few.
This song, Why Can't You?, was written and performed by Celiane herself and produced by Bill Williams. Musically, it's an infectious fusion of dubstep, classical, R&B, hip hop and pop which showcases Celiane's eclectic musical versatility. Starting with moody synth strings along with beautiful harp and woodwinds, it then bursts into a hard hitting Skrillex-style dubstep beat and a gut-punching saw-wave synth.
For the verse, Celiane enters with an immediating captivating vocal performance, the music switching to a more R&B/soul vibe. Her voice is charismatic and commanding, which acts as a cohesive glue on the music's disparate elements, giving the track its sonic identity. It also features some breathtaking harmonies on the memorable chorus, augmented by a melodic piano motif.
Lyrically, it addresses a relationship where one partner is unable to appreciate the other's emotional commitment, devotion and love: "I love you, do you know what that means? It means I will do anything, it means I will lay down my life....". After the second chorus it breaks down to another excellent section built around a vocal refrain before the chorus returns, but with a totally different beat! The continual musical metamorphosing across the track's five minute duration is breathtaking. Overall, this is a remarkable single by an artist who seamlessly combines disparate musical genres into one organic whole, underpinned by a strong understanding of traditional songwriting values. The result is something both commercial yet quirky and highly original, with a sonic surprise around every corner. Celiane The Voice has emerged fully formed as an artist with a unique style, and Why Can't You? deserves to be recognized as both a great song and a hugely inventive piece of composition and cutting edge production.
VERDICT = 9.2 out of 10 Alex Faulkner (The Faulkner Review)